Increase your brand exposure through photo booths and social media
January 6, 2017
Want to get more fans and followers? Gain maximum exposure for your brand when you connect your "real life" event to your online presence through a branded, immersive photo booth experience.
It's equally as important to provide fun, memorable experiences, as it is to produce a high quality image.
Integrating user-generated, authentic social content with your marketing campaign gives people the opportunity to share original photos with your brand online and extend your reach into your valuable audience's social networks.
A great way to do this is with a uniquely branded photo booth that puts the digital reach directly into your consumers' hands, provides a positive experience that will leave them talking, and puts a professionally printed keepsake in their hands.
A photo booth can be a creative option to help generate user content at company branded events, at retail outlets, tradeshows, fundraisers and so much more. With our experience in PR, marketing and photography, we can bring the right mix to your event–customizing and branding your entire experience.
A few tricks we have learned to help you make your photo booth experience great and leverage social media networks:
1. Leverage popular hashtags to drive reach
Use popular hashtags to help your brand encourage real-time user generated content that will amplify your reach by aligning your brand with popular and trendy hashtags. We can build hashtags right into your photos so they are automatically sent with every digital image–as well as on the image if you choose.
2. Consider running a social contest to extend your reach EXPONENTIALLY
By creating a fun user experience and enticing your audience with a reward–small or large–we can help you create more branded mentions on social media platforms. Many photo booth users have extensive networks on social media and are typically up for the challenge of getting the most likes.
Check out the blog post 4 Excellent User Generated Content Contests Using Social Media for tips from some of the industry's top players for tips on how to execute a successful user generated social contest.
All of our Hip Image photo booths–the original VW bus, Boler and Pop Ups–are social media enabled, allowing users to email or upload photos directly to their Facebook and Twitter streams.
3. We can help with CASL compliant data collection
We can help collect valuable marketing data. Create any questions you like with our built-in surveys. We can collect and then export photo booth marketing data into a spreadsheet that is CASL compliant. Surveys will be completed nearly 100% of the time as the user cannot post or export their photos until the survey is complete.
4. Post directly to your Facebook event album
Instantly upload pictures from the social media photo booth directly into your Facebook Event Album on your brand's fan page, driving traffic to your online presence.
5. Add on animated GIFs
Our animated GIFs photo booth can combine up to four photos which can be immediately emailed or displayed via projector.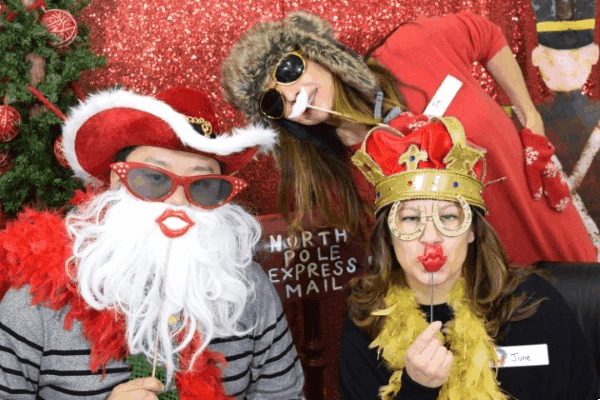 6. Giving instant memorable prints your audience will cherish
Beyond the digital world, we find that people love walking away with a professionally printed and branded photo. We supply onsite printers, professional-grade paper as part of your photo booth branding package.
And lastly, we have the best tech support and brand ambassadors!
Our team handles every part of the installation, design, set up, teardown and transport of our lightweight and portable kiosks at your event. Technical support is always available throughout your event and our experienced brand ambassadors ensure your guests receive the optimal image-sharing experience.
From concept creation, production to delivery – we've got it all covered with specialized sharing software to help you make the biggest possible splash. The result? Super-engaging campaigns and content your guests can't help but share.
Get in touch with us today to see how we can help extend your brand's reach with our one-of-a-kind photo booth experiences.
Check the coolest photo booth in Calgary!