Broaden Your Social Reach with Hashtag Printing
June 19, 2017
Meet the Hashtag Printer!
There's a new, magical member of the Hip Image team that we'd like to introduce you to.
If you're not using a polaroid camera, getting a physical copy of a photo taken at an event can be a hassle. We've solved this with our new professional photo grade hashtag printer that works hand-in-hand with Instagram to provide your guests with a custom branded take-home photo AND drive social traffic to build your brand. It's been circulating at events for a couple weeks now, and guests are finding it to be a lot of fun.
Drive guests to your hashtag on Instagram

It's a super easy, organic way to promote a hashtag, get more likes and increase your company's social reach, whether that be tied in with a marketing campaign, product launch, grand opening, fundraiser or more.
The hashtag printer brings an extra experience to all events. It can be fully branded from the interface through to the print, user-friendly and customizable. So now guests can brag about all the fun they're having online and in-person.
Social Media Marketing
Create buzz for your campaign on Instagram by promoting your hashtag in real. Give your guests a reason to post with the benefit of a beautiful print—something you don't get just by posting alone. We might even help your event trend!
Custom Branded Prints

We'll create a customized template for your image which includes your logo and messaging. It's a perfect keepsake that stays around in your guest's office, kitchen, or home long after your event is over so your event branding message lives on long after the dust has settled.
Unlimited Printing

Have a group photo? No problem. We offer unlimited printing so everyone walks away happy with their professional grade photo. Yay!
Photo Pros & Brand Ambassadors
You can rent the hashtag printer as a stand-alone—but you'll get maximum exposure with one of our super friendly photo booth ambassadors. You brief us on your event message and we'll be your on-the-ground brand extension team. Plus, we make sure the guests have a great time with or without props, can help take guest "selfies" and make sure the technology works seamlessly.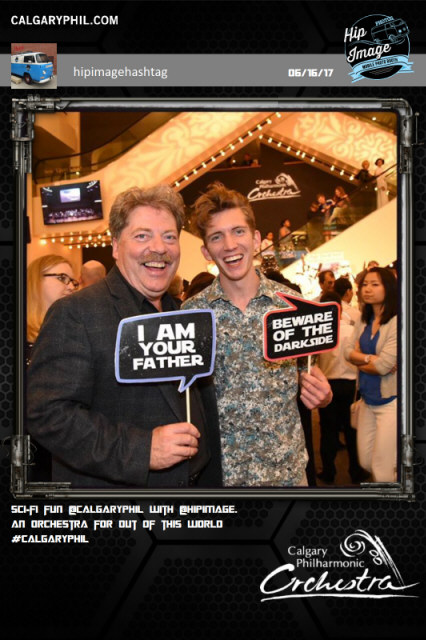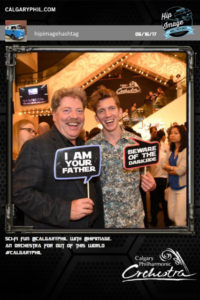 How It Works
Hashtag
Choose a unique hashtag that relates to your event and brand on Instagram. Our software tracks this hashtag for the duration of your event.
Snap

Your guests take a selfie and then post it to Instagram. We'll also promote your hashtag and can offer some props to make their photo experience even more fun.
Tag

Guests tag and post their photo. The image automatically displays on-screen with your custom branding.
Print

Guests choose their image on-screen and print a photo physical copy of their branded image. Voila!
We've got options!
Props

Check out our crazy prop kits where you're guaranteed to find something cool and unique for your event.
Backdrops
Want a clean, beautiful backdrop for your guests to shoot their selfies? Consider renting one of our backdrops.
Multi-Day Rentals

Want to hire us for more than one day? Or multiple Hashtag Printers at your event? We can do that! Let's talk more about options.
Get in touch to find out more about the Hashtag Printer>>
Check the coolest photo booth in Calgary!