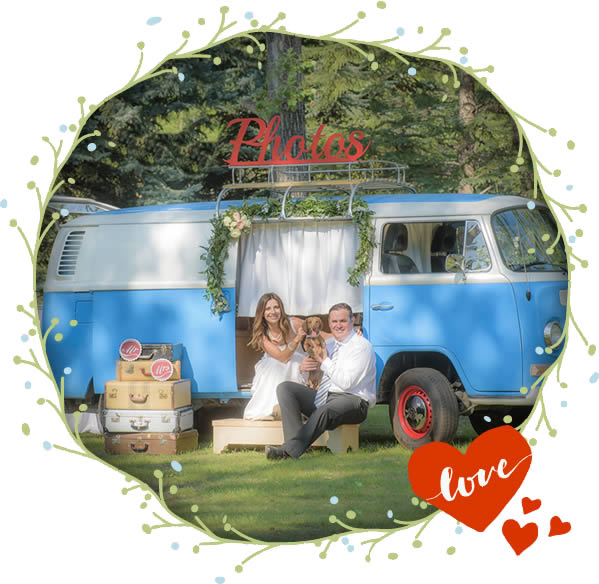 Boho Chic Wedding meets VW Photo Booth Bus
Considering adding a photo booth to your wedding for you and your guests to remember your special day? Choose one that's as unique as your wedding with a gracefully styled, boho chic photo booth in a Volkswagen bus, Boler trailer or indoor open air pop up booth.
We've combined our love for fresh event ideas and a passion for photography to bring you Hip Image—
Calgary's most memorable
photo booth experience.
Our photo booths are fully modern, beautiful, fun and adaptable. You'll find no other photo experience like ours in Alberta to make a perfect addition to your wedding. Our options are diverse and welcoming photo booth hosts draw people in, put smiles on their faces and laughter in the air. We often hear guests tell us that it's the best photo booth experience they've ever had.
Modern photo booth meets lovable, vintage VW: perfect for weddings
When you step inside our charming photo booths, you'll find the latest high-tech, social digital photo booth that delivers memories and keepsake photos of good times with your friends and family.
Our units may look vintage, but our photo booths are totally modern. Prints snapped on a DSLR are developed within seconds as keepsakes. We also offer GIFs for fun action shots.
You can also share the good times with your friends via social media on-the-spot with our social media kiosk.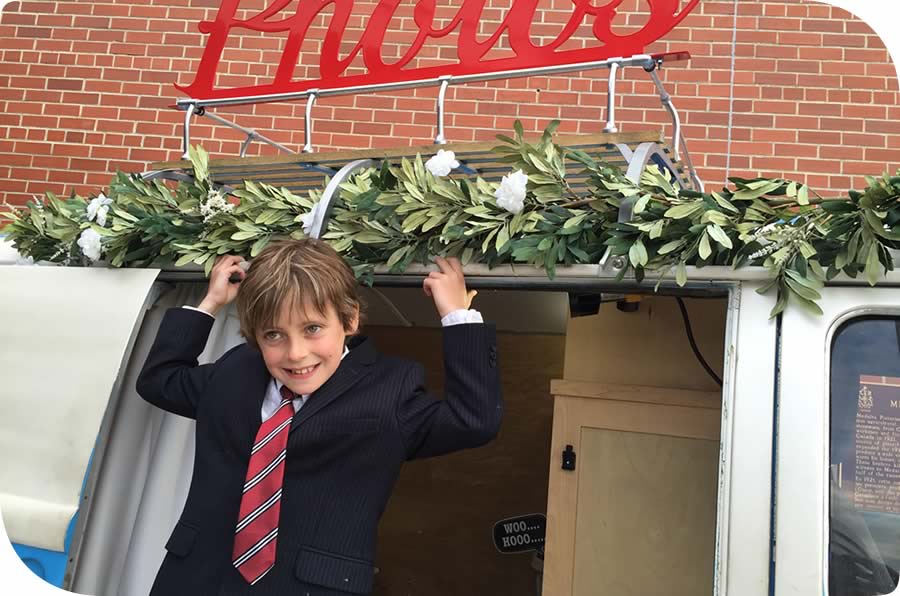 Romantic, boho chic style
Our photo activations are so much more than just a photo booth. Our VW or Boler often serves as a backdrop element for photos adding to the boho chic ambience. We can style our approach so our booths becomes a beautiful part of your wedding story. In fact, we often find people taking selfies outside and inside our VW or Boler because it's just that cute (and how many VW buses of this vintage do you see driving around Alberta after all?).
We love designing beautiful backdrops and authentic props to match the look and feel of your event. Plus, we're anal about cleaning our props throughout events to they're in the best shape for your guests.
Our welcoming attendants enhance the overall experience and are on hand throughout your event.
Take a look through these shots of Lucy and Ricky's wedding to get an idea of the beautiful fun we can have »
Milkshake, champagne or martini bar anyone?
Yes, we've thought of that! To further enhance your wedding experience, we have a custom bar in the back that can be used as a champagne, martini or retro milkshake bar as a customized option.
Get in touch with us to talk more about how we can tailor the approach for your day.
Book Us Today!