Hip Image's Story of Community Commitment
August 1, 2017
Hip Image's work does not stop at photo booth installations. That might be what we are known for, but our community involvement is an integral part of the Hip Image mission.
Community involvement has always been an important aspect for our team at Hip Image, and we are always looking for new ways to be a positive force when opportunities arise.
Since the company operates throughout Alberta and is headquartered in Calgary, supporting local charities  is important to us. If we can evoke positive change or give a memorable experience, we'll find a way to do so.
"It's really important to us to support important charities in the city. Calgary is our home and it's in our DNA to give back," said Monique de St. Croix, partner. "It's difficult to say thank you to everyone who has had a positive impact on the business outside of a printed photo, so we take that appreciation and funnel it by working with the community and non-profits."
The Alex Community Food Centre has remained a loyal partner of ours, and says it's "always a pleasure to work with the Hip Image team!"
Alongside the Alex, we have done multiple events with ARBI.
"Hip Image does not disappoint. Their service, props, personality & high quality immediate print outs are second to none," said Erin, from ARBI.
The Hip Image team supports numerous non-profit and community events all across the city.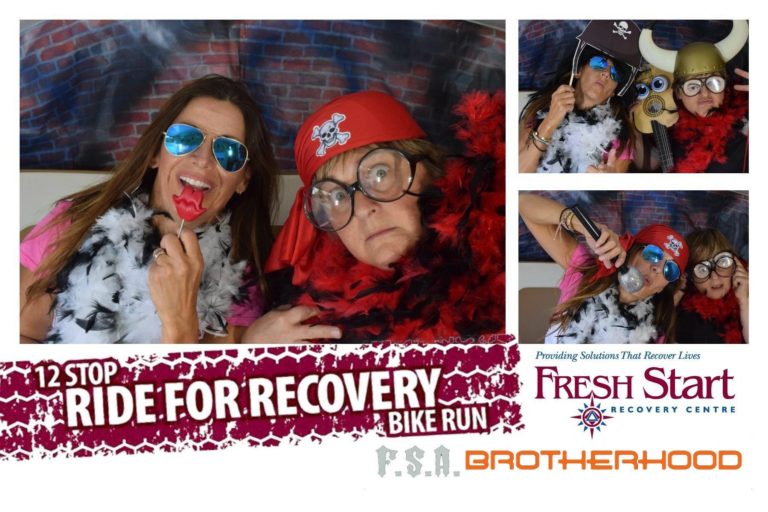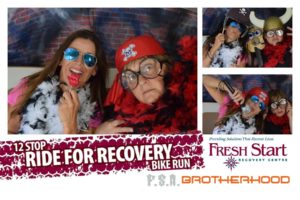 We have done, and continue to do, a lot of work with Calgary communities. We've worked with Chinook Park, Kelvin Grove, Kingsland, Riverbend, and Willowridge for a variety of different events. It's always humbling and so fun to work with community organizations within our city.
Outside of Hip Image, business partners Monique de St. Croix and Jo Williams are active volunteers. Williams volunteers with her community association and a variety of other causes.
De St. Croix has her own share of non-profit volunteer work under her belt, from the Canadian Red Cross for many years, where she first met her business partner, to many events with Kids Cancer Care. She has an ongoing commitment with Alberta Fundraising Professionals in support of National Philanthropy Day celebrations.
Local Non-Profts Hip Image supports:

Inn From The Cold: Inn From the Cold provides shelter and resources for homeless Calgary families.
United Way Plane Pull: Working to end poverty, help kids succeed, and build extraordinary communities in Calgary and the surrounding areas of Chestermere, Cochrane, High River, Okotoks, Strathmore and Airdrie.
Fresh Start Recovery Centre: This recovery centre's mission is to help Calgary men and their families recover from addiction.
ARBI: The Association for the Recovery of the Brain Injured provides specialized recovery treatments for survivors of brain trauma and strokes.
Alex Community Food Centre: The Alex teaches people cooking and gardening skills to foster healthy eating and community.
Kids Cancer Care: This organization provides resources and support to families with children diagnosed with cancer.
Heart and Stroke Foundation: This group funds life saving research and works to lower the risk of heart diseases and strokes among Canadians.
Beakerhead: Science, art, and engineering are brought together by Beakerhead to promote education, creativity, and innovation.
Upcoming Charitable Events
True North Missions Society: TNMS goes on medical missions to countries who do not have access to medical care.
Have a tip about community involvement, or want to rent one of our photo booths? Get in touch!
Check the coolest photo booth in Calgary!